Office Address

Belfer-404
Mailing Address

John F. Kennedy School of Government
Mailbox 83
79 JFK Street
Cambridge, MA 02138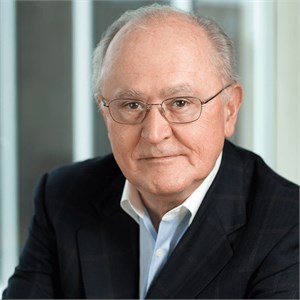 Profile
John G. Ruggie is the Berthold Beitz Professor in Human Rights and International Affairs at the Harvard Kennedy School, Affiliated Professor in International Legal Studies at Harvard Law School, and Faculty Chair of the Corporate Social Responsibility Initiative. Trained as a political scientist, Ruggie has made significant intellectual contributions to the study of international relations, focusing on the impact of globalization on global rule making. A Fellow of the American Academy of Arts & Sciences, he has received the International Studies Association's "Distinguished Scholar" award, the American Political Science Association's Hubert Humphrey award for "outstanding public service by a political scientist," and a Guggenheim Fellowship. A survey published in Foreign Policy magazine identified him as one of the 25 most influential international relations scholars in the United States and Canada. Apart from his academic pursuits, Ruggie has long been involved in practical policy work, initially as a consultant to various agencies of the United Nations and the United States government. From 1997-2001 he was United Nations Assistant Secretary-General for Strategic Planning – a post created specifically for him by then Secretary-General Kofi Annan. His responsibilities included establishing and overseeing the UN Global Compact, now the world's largest corporate citizenship initiative; proposing and gaining General Assembly approval for the Millennium Development Goals; advising Annan on relations with Washington; and broadly contributing to the effort at institutional renewal for which Annan and the United Nations as a whole were jointly awarded the Nobel Peace Prize in 2001. From 2005-2011 Ruggie served as the UN Secretary-General's Special Representative for Business and Human Rights. His mandate was to propose measures to strengthen the human rights performance of the business sector around the world. The final product of his mandate, developed through nearly 50 international consultations, extensive research and pilot project, was the UN Guiding Principles on Business and Human Rights, endorsed unanimously by the UN Human Rights Council. In the words of the UN High Commissioner for Human Rights, they constitute "the global authoritative standard, providing a blueprint for the steps all states and businesses should take to uphold human rights." In June 2014, Professor Ruggie received the Harry LeRoy Jones Award of the Washington Foreign Law Society, honoring "an individual who has made an outstanding contribution to the development and application of international law." Professor Ruggie chairs the boards of two non-profits, New York-based Shift: Putting Principles into Practice; and the London-based Institute for Human Rights and Business. He advises governments and companies on the implementation of the UN Guiding Principles. Most recently, he has been tasked by FIFA, the governing body of international football, to align its policies and practices with the Guiding Principles. His latest book, entitled Just Business: Multinational Corporations and Human Rights, has been translated into Chinese, Japanese, Korean, Portuguese and Spanish.
Courses
Fall
Spring 1
Media Expertise
John Ruggie welcomes media inquiries on the following subjects:
Additional experts may be found by clicking on each subject listed. You may contact faculty directly or if you need assistance contact the Communications Office at 617-495-1115.
Research
For a complete list of faculty citations from 2001 - present, please visit the HKS Faculty Research Connection.
Selected Publication Citations:
Academic Journal/Scholarly Articles

Ruggie, John Gerard, and Tamaryn Nelson. "Human Rights and the OECD Guidelines for Multinational Enterprises: Normative Innovations and Implementation Challenges." Brown Journal of World Affairs XXII.I (Fall/Winter 2015): 99-127.